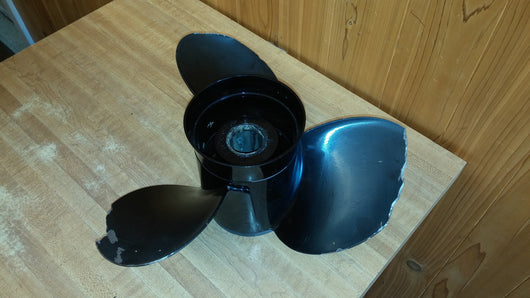 Prop Replacement
Regular price $225.00 Sale
Order this service to have us replace a prop you weren't so nice to the last time out...
Seriously, we'll come out, pull the prop for you, and replace it with a new one!  We replace the hub kit, and lock washer as part of our service.  Some places will cut corners and just replace the prop, but more than likely, if your prop took the impact to tear it up...that hub did it's job and saved your motor.  We don't cut corners when it comes to making sure your boat is ready to perform.  Pricing is based on Standard 3-Blade Aluminum Prop.  Additional charges apply to Specialty Props (Stainless Steel, Brass, or other metal, 4 & 5 Blade, Special Pitch)
We can upgrade your prop as well...whether it's to a stainless, 4 blade, 5 blade, or even a special pitch application, we've got you covered.  If you're not sure what prop you should have on you boat, we're happy to help you choose the right one and get the most out of your boat's performance.  
If you have an inboard ski boat, please contact us before ordering this service to determine if we can help you.